Faculty Members YE Rongbin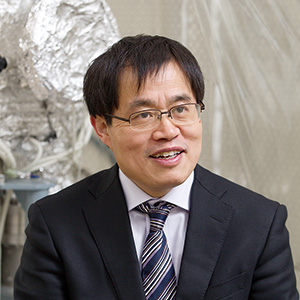 YE Rongbin
Associate Professor
Electrical, Electronic, and Communication Engineering

[Master's Program] Electrical, Electronic, and Communication Engineering

[Doctoral Program] Systems Innovation Engineering
Degrees Obtained
Doctorate (Engineering) Field of degree: Electronic Information Engineering
Fields of Research
Electronics Devices
Organic Electronics
Energy Harvesting
Profile
March 1999: Completed Doctoral Program, Graduate School of Engineering, Iwate University
February 1, 2006 - March 31, 2009: Assistant, Graduate School of Engineering, Iwate University
April 1, 2009 - February 28, 2017: Assistant, Graduate School of Engineering, Iwate University
March 1, 2017 - Present: Associate Professor, Graduate School of Science and Engineering, Iwate University
Research Themes
The development of thin-film secondary batteries and photovoltaics that make use of energy harvesting
In recent years, energy harvesting, which is garnering a lot of attention, has been used to convert light, heat, vibration, and radio wave energy into electrical energy, in order to drive devices without the need for power to be supplied through batteries, cables, etc. We strive to develop thin-film secondary batteries that store small amounts of power, and thin-film photovoltaics that generate energy with indoor light. By stable supplying small amounts of power to locations with no power sources, new functions are realized. Applications in various fields as maintenance-free power sources that are sustainable over the long term are anticipated.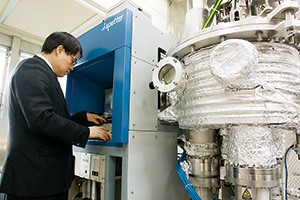 Teaching Philosophy
Learning without thought is labor lost. Thought without learning is perilous.
I educate students to be active in the global age with a broad scientific perspective, in an effort to establish foundational knowledge in the basic physics, energy technologies, electronic devices, system control, and communication necessary for electric & electronic engineering.