Faculty Members SHIMIZU Tomoharu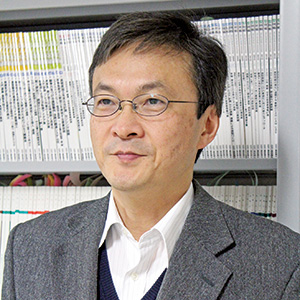 SHIMIZU Tomoharu
Associate Professor
Mechanical Science and Engineering

[Master's Program] Regional Industry

[Doctoral Program] Systems Innovation Engineering
Fields of Research
Die and mold technology
Robust Quality Engineering
Tribology
Research Themes
Developed and currently testing a method of detecting defects with a high degree of accuracy
Pressing is a method in which metal is pressed into a cast which forms it into various shapes. It can be used efficiently for producing many parts and is well suited to mass production, so it is widely used in cutting-edge industries such as auto parts and information equipment.
Although very rarely, defective products do occur in pressing due to a variety of factors. Demands to address this problem are becoming stronger,
and in response, I have developed an acoustic emission (AE) method that can detect defects with a high degree of accuracy, and I am now testing it out.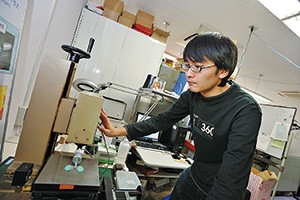 Teaching Philosophy
My goal is to create graduates with the basic and practical knowledge of casting, which is the fundamental technology of manufacturing, focusing on the processing technologies, metal materials and design methods required by the manufacturing industry.